Invest In A Business Website?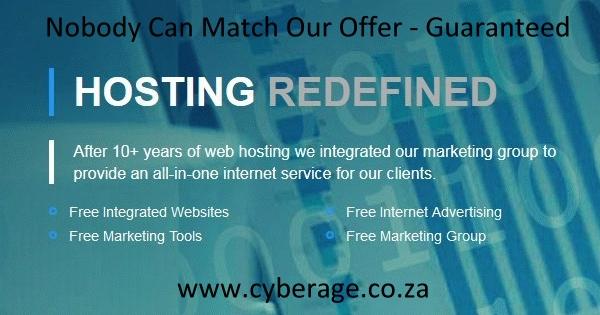 Any business will benefit from building and promoting an official website Regardless of industry a site will solidify the brand's authority and open up new opportunities to ...
Any business will benefit from building and promoting an official website. Regardless of industry, a site will solidify the brand's authority and open up new opportunities to reach a larger audience.
Just remember that a website is a massive investment that requires careful planning. Otherwise, you could end up wasting money on things that are inessential or inadequate for accomplishing your objectives.
Before you get to the breakdown of the site-building costs, you must first decide the scale of your project. For example, if you need to hire a web agency or freelance designer, then you are pretty much guaranteed to pay a hefty sum.
This route is best for businesses who plan to offer functionality through the site such as SaaS companies. However, for those who do not require a heavy-duty website, a content management system like WordPress can significantly cut the costs of site-building given that they are willing to put in the extra work themselves.
1. Domain and Hosting
The first thing you need for a business website is your very own domain name. For established companies who are looking to expand online, using their official brand name as the domain name makes the most sense. However, there's a chance that the domain name you want is already taken by someone else. You can use a tool like KnowEm or LeanDomainSearch to check the availability of your desired domain name.
Once you found the domain name you want to use, you can obtain ownership with the help of a domain registrar. Bear in mind that there is no significant difference between domain registration services aside from pricing. NameCheap, for example, charges $10.69 while GoDaddy requires $12.99 for a ".com" domain name. Just remember that the price varies depending on the top-level domain being used (.com, .net, .guru, and others).
The next thing you need is hosting, which is usually offered by domain registrars such as NameCheap and GoDaddy. However, it is better to choose a premium hosting service such as BlueHost and HostGator for better speeds, security, technical support, and other features. The reason why you need to register a domain through a registrar first is that you could end up switching web hosts after experiencing unsatisfactory service. A rule of thumb is to sign up only for a month to test the performance of a web host before committing for the long-term.
For shared hosting plans, you can quickly find services below $10 per month, which should provide adequate resources for new websites without much traffic. However, you should be prepared to upgrade to a Virtual Private Server or Dedicated Server hosting whenever your site receives a substantial increase in traffic. For the most basic plan, a VPS hosting costs anywhere from $15 to $20 a month while a dedicated host starts at $75 to $80 a month; depending on the server's specs.
2. Content Management System
Now that you have a domain registered and hosted, it is time to install a CMS to commence site-building. By now, you should be aware that WordPress the most popular CMS today starts at the very inexpensive price of free. Despite this, it is very flexible and capable enough to power even the most sophisticated websites. It also has a gentle learning curve perfect for those who need a website without prior web development experience.
Due to the popularity of WordPress, web hosting companies often include an easy WordPress installation app within the cPanel. It has an extensive library of themes and plugins you can mix and match to build just about any site you want. However, if you prefer something different, you may choose Wix, which is also a free CMS for personal and small business websites.
An advantage of Wix is that you get specialized resources depending on the kind of website you want to build be it an online portfolio, an E-commerce store, or a blog. However, WordPress has a much higher ceiling regarding capabilities, which is preferable if you want to get the most value out of your money.
3. Site Design/Usability
Although a CMS offers a ton of great-looking and fully-functional themes, you may need a professional design agency to create a truly unique and seamless website. Although you can rely on freelancers to perform tweaks and adjustments in your site's code, it is far better to let a single team handle the entire design aspect for a more streamlined product. Otherwise, you may end up with a logo, menu, and pages that appear "disjointed" regarding design.
When it comes to the price, remember that there are several variables that you need to consider. Visual elements such as logos, animations, galleries, payment forms, and individual page design all contribute to a higher price tag. The number of pages to be optimized is a deciding factor as well on how much you should pay for professional design. Fortunately, most design companies offer a pricing calculator to give customers a rough estimate on how much a project will cost.
4. Content
Last but not least, a website is meaningless if it does not offer valuable content to a target audience. In some industries, content development is the most time-consuming process of building and running a website. Keep in mind that there are different types of custom content such as videos, blog posts, images, cloud-based apps, webinars, slideshows and eBooks.
Initially, you have to pay a set amount for web copy depending on the number of pages you need. However, for the long-term, keep in mind that it can be difficult to determine the actual cost of content. After all, you need to consider some factors such as salaries, freelance fees, content creation software, paid media, and other types of outsourced content.
At the end of the day, just remember that content will take a huge part of your marketing budget for the long-term. Research indicates 77 percent of B2C companies expect an increase in content creation from 2015. This number is expected to grow more as new blogs and startup sites continue to rise each month.
Conclusion
Ultimately, the scale of your proposed website will determine its price range. For a simple business website or blog with just enough custom content and design, you are looking to spend around $500 to $600 per year with WordPress. However, if you want to go all-out with a high-end custom design, you may need anywhere between $1,000 and $5,000.
http://www.business.com/online-marketing/how-much-should-you-invest-in-a-business-website/
More Articles in the General Category
https://www.registrations.za.bz/articles/11/invest-in-a-business-website
Any business will benefit from building and promoting an official website Regardless of industry a site will solidify the brand's authority and open up new opportunities to
https://www.registrations.za.bz/articles/13/valueable-information-for-businesses
As a business owner, are you one of the 90% that will fail within the first 10 years or one of the 10% still standing after 10 years?. The reality is this
https://www.registrations.za.bz/articles/14/reasons-why-you-need-a-website
Inviting, Engaging and Informational. Potential customers will be pleased and assured to find a business website that is inviting, engaging and informational.